Welcome to the Abbazia Club Hotel, in the very heart of Keszthely, capital of the Lake Balaton!
Situated only a few minutes far from the Lake Balaton, and 10 minutes from the thermal lake of Heviz, this resort is a great starting point for any vacation throughout the year.
Abbazia days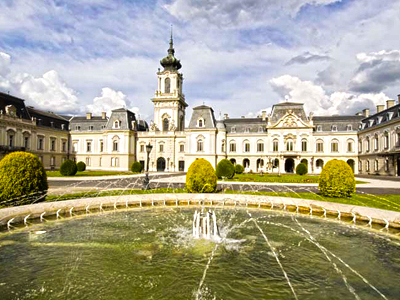 What we offer:
- accommodation in double room or apartments
- buffet breakfast
- unlimited use of the central sauna and seasonally operated outdoor pool
- 10 % discount of price of thermal-lake ticket
- Wifi
---
Price (if you book a double studio room with 2 adults occupancy, min. stay 2 nights – except holidays):
39.900 HUF / Studio room for 2 persons / 2 nights + city tax
63.900 HUF /Apartment for 4 persons / 2 nights + city tax
95.900 HUF / Apartment for 6 persons / 2 nights + city tax
39.900 HUF / 2 person / 2 night
ca. 130 € / 2 person / 2 night

Az oldalunkon ún. cookie-kat használunk, a lehető legjobb webes élmény biztosítása érdekében. A továbblépéssel és az oldal használatával, beleértve az oldalon maradást is, Ön beleegyezik a cookie-k használatába. További információkért vagy a cookie-k eltávolításáért, kérjük, olvassa el az Adatvédelmi irányelvek 4.5.A ill. 4.5.B fejezetét.